The Jane Bradley Pettit Foundation will provide funds to initiate and sustain projects in the Greater Milwaukee community.The Foundation will focus on programs and projects that serve low-income and disadvantaged individuals, women, children and the elderly. The Foundation will support charitable organizations that address these concerns through arts and culture, community and social development, education and health.

COMMUNITY AND SOCIAL DEVELOPMENT
With a concern for low-income and disadvantaged families, the Foundation has designated two areas for special consideration: early childhood development and assistance to women and children in poverty. The Foundation also supports programs which enable youth to develop leadership skills, character and self-esteem.

HEALTH
The Foundation gives priority to community-based health care and prevention programs which address the physical and mental health needs of families, children, persons at-risk and the elderly. Support and advocacy for victims of abuse and neglect are also a priority.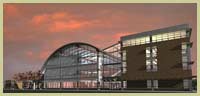 EDUCATION
The Foundation believes that access to educational opportunities will enable youth and adults to become productive and contributing members of society. The Foundation encourages the development of educational programs and systems which are responsive to emerging community needs. Priority will be given to programs for low-income and at-risk youth.

ARTS AND CULTURE
The Foundation supports the ongoing expenses of arts and cultural organizations through projects which offer guidance as well as individual and social development of young people.